Review: Mia-Z (harness)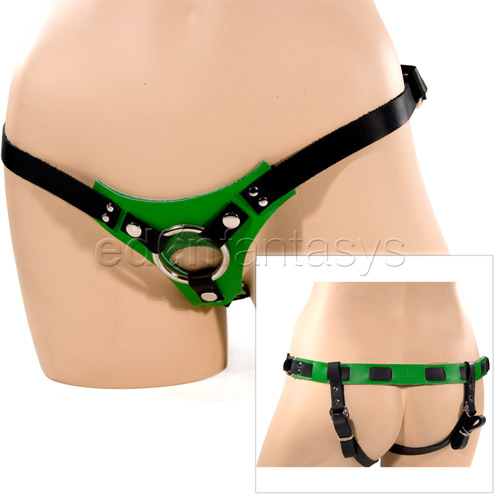 The Mia-Z Harness by Outlaw Leather, out of Seattle.
I'll entice you with the one key little detail here, then you should head on over to Eden Fantasys and read my full review.
Here's the thing about this harness. It's gorgeous & comfortable, and you can strap a cock on, la la la, just like you usually would, but then … then? The way the front leather triangle is built, you can add a second cock that will slip right inside the harness wearer (assuming the wearer is female bodied).
It's like an instant double, with any of the two cocks you choose.
I discount my own penetration pretty easily … but this reminded me how different orgasms are when my own cunt has something to grip.
Take a look at more photos, specs, and my full review …
comment on this
---
Want more? You're insatiable.
monthly(ish) newsletter
for just the highlights, announcements, workshops, and sometimes even exclusive smut. Plus, get the password for protected posts.
e-mail digest
Do you love following Sugarbutch, but don't check this site regularly, or can't check from work because it's too dirty? Easy! Just subscribe below and receive the new Sugarbutch posts directly to your email inbox once a day.
---
3 Comments
---
Leave a Reply